As promised, here's another post to make up for my short Thursday drop. Here's an article that we analyzed in my critical thinking class: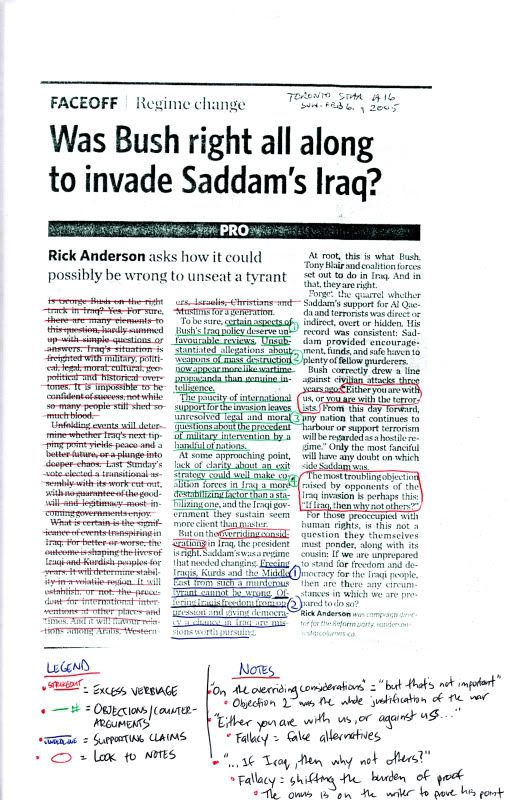 Interestingly enough, Rick Anderson (the author), was a campaign director for the Reform party.
Imagine that this was delivered as a speech - it'd be much harder to analyze, and a lot more convincing. It's scary how he acknowledges that there probably weren't any weapons of mass destruction, yet dismisses it later on as if it's not a big deal (when it was the justification for the attack on Iraq to begin with!).
This is politics, people. Some amazing stuff, isn't it? (No Sarcasm).
Peace,
- knowledge